Selected Credits
| | |
| --- | --- |
| TV | FILM |
| Renegade Nell | Stan & Ollie |
| Zero Zero Zero | Star Wars - The Last Jedi |
| Without Sin | The Good Liar |
| The Walk-In | Blithe Spirit |
| Tell Me Everything | The Origin |
| Karen Pirie | Blinded By The Light |
| The Midwich Cuckoo's | Journeyman |
| Guilt | Trauma |
| Dark Money | The Selfish Giant |
| Murdered By My Boyfriend | Wuthering Heights (Andrea Arnold) |
| Murdered For Being Different | The Last Tree |
Stunt Professional
I am UK based with over 35 years experience in the stunt industry. Formally an all round Stunt Performer and Horse Master, making the transition through to Stunt Co-ordinator and Fight Arranger in 2004. My creativity, innovation and vision, together with my widely talented, hand picked, team of stunt professionals, means I can deliver dynamic action sequences for all budgets.
I was instrumental in forming The British Stunt Register Association in 2017 and remain an active advocate of safety on all levels, to ensure the highest possible standards of best practice work ethics.
In 1994 I was honoured to be invited to join the 'Hollywood Stuntman's Hall Of Fame', based in Ohio and over the years have worked on many award winning TV and film productions.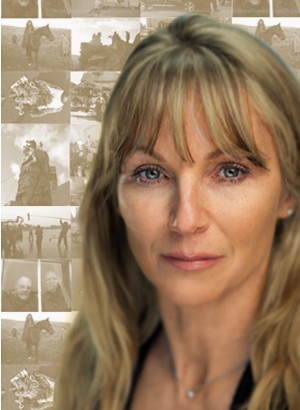 Safe
I take the safety of my stunt team, cast and crew members, very seriously and always work closely with production from concept to completion. My Risk Assessments are comprehensive, detailed and in line with HSE requirements and I am on the BBC's list of 'Approved Contractors'.
Experienced
Private Pilots Licence
BHSAI Riding Instructor
Motor Racing Licence
National Powerboat Licence
Firearms Certificate
Shotgun Licence
Delivering Action With Actors
Whilst specialised action usually requires stunt performers, one of the most rewarding aspects of my job as a Stunt Co-ordinator is working with actors of all ages to facilitate their involvement in action sequences. My goal is to enhance their ability and instil confidence, which enables them to perform physical action with consistency and outstanding results, in the safe and controlled on set environment I create.
Your kindness and care AMAZES me. I am so grateful for all the hard work you've done on this show and I am so sad to say goodbye to you. I do so hope we get to work together soon - maybe on an 'all lady' crew!!' Love, respect and THANK YOU.
I have worked with Abbi Collins for many years and found her to be a highly competent Stunt Co-ordinator. Both her attention to detail and her collaborative spirit have resulted in her team carrying out many extremely successful, safe and dynamic stunts. The stunt world could do with more professionals like her, I can't recommend her highly enough.
Abbi I feel such GUILT that you weren't credited fully on the BBC Scotland 4 part series I produced. Your coordinating of the crash which starts it all, the fight in episode 3 and Max's broken nose in episode 4 were all efficient, effective, safe, calm and creative. Thank you so much and sorry for the credit chaos. You deserve the credit and this apology.
Thank you to you for your work this week - the pleasure was all ours in having you as part of the team - you were absolutely key to the success & safety of the shoot.
Abbi, your calm influence, creative thinking and good humour enabled us to complete some very ambitious stunts on a challenging budget, but never unimpressive or unsafe. Thanks a million.
Contact
Should you have any enquiries or are interested in working with Abbi Collins, you can reach her by telephone or Email.